About Summits.com
We want to help you climb mountains in Southeast Asia
We're a few friends that noticed that most of the sites about climbing mountains include photos of people on icy slopes wearing rigid boots and crampons with ice stuck to their beards. But this doesn't reflect the experience of mountaineering in Southeast Asia at all!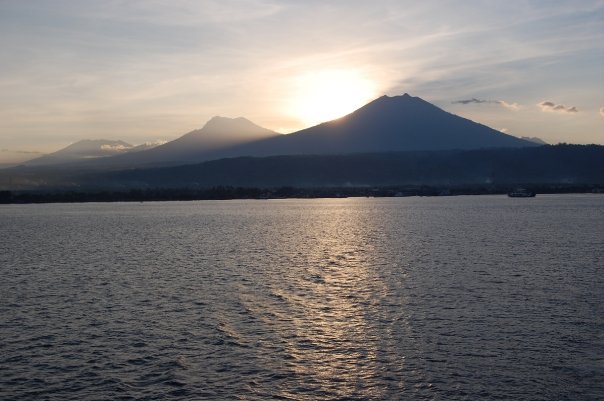 The Mountains of East Java from the ferry to Bali (Photo: Pete Silvester)
In Southeast Asia, summiting mountains is a different kind of experience.
It might involve a jungle trek through ancient wilderness and cultures to the mountain's base, then steep climbs up rocky volcanic terrain. The higher altitude might have you reaching for a sweater, but the only real natural hazards are heat, rain, and maybe lava! A few mountains might require a multi-day trek or a heavy backpack, but few summits require any technical skills or professional equipment.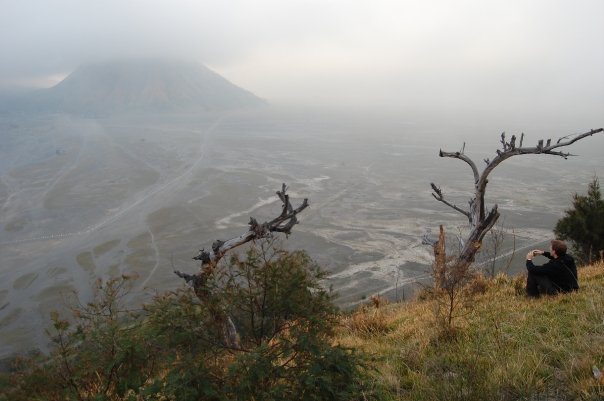 Looking down into the Mount Bromo caldera (Photo: Pete Silvester)
About you
Summits.com is for you.
You're interested in climbing mountains in Southeast Asia. But you may not have advanced technical climbing know-how or kit. You just need a bit of advice on how to do it.
You can be of any experience level. You don't need to be a seasoned mountaineer to do amazing hikes in Southeast Asia. You don't even need a lot of time. You just need a basic level of fitness, some good shoes, your camera, a spare weekend, and some advice on how to get started.
You can be of any gender. We discovered that 60% of travellers that fly into Kota Kinabalu - the city with Southeast Asia's most popular mountain - are women, but only 40% of people who climb Mount Kinabalu are. Why are women missing out? We think its because women don't feel safe, encouraged, or properly catered for, and we want to fix that.
You can be of any fitness level, from amateurs to fitness fanatics: If climbing a mountain in Southeast Asia doesn't present enough of a challenge, try running up one! If pushing your limits is what drives you, we want to help you to reach your physical peak too.
Our Team
Summits.com was created by two friends passionate about climbing mountains in Southeast Asia. They noticed there simply wasn't enough information online to help them understand hiking options that matched their fitness and ambition, and wanted to do something about it.
After launching the first version of summits.com, they hired Pete Silvester to scale it up. Pete has spent about 7 years in Southeast Asia travelling, studying, starting companies, and climbing the odd mountain. He would be more than happy to receive your questions or feedback at [email protected].
Want to join the team? We're always on the lookout for good people - mainly writers, marketeers, and techies. Feel free to write to Pete to tell him what you can offer.